Terrace Coffee Table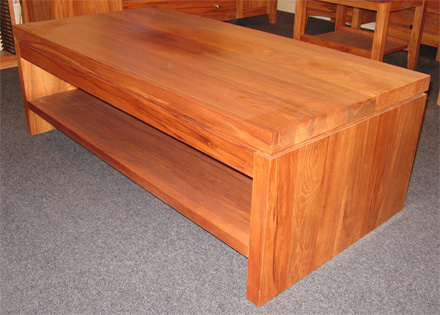 Terrace Coffee Table
The Terrace Coffee Table makes a solid presence in your living room and also has a shelf to store your remotes and magazines etc.
Dimensions:
1200mm long X 600mm wide X 400mm high. Can also be custom made to suit the space you have.
Material:
This Coffee Table is made in Solid NZ Rimu timber but can also be made in any other timber.